improved
new
Windows Roaming Client
Web App
Introducing Insights Reporting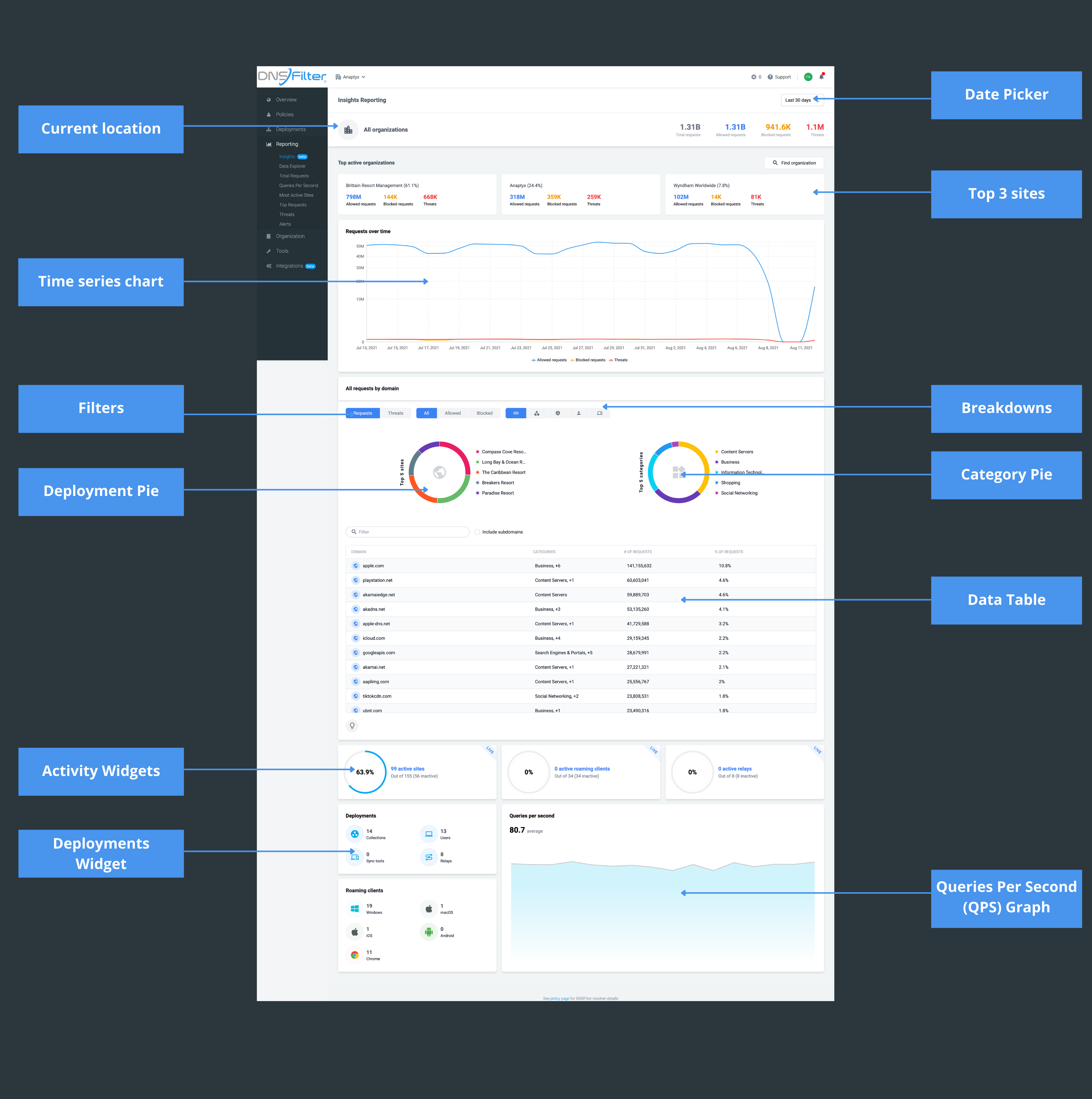 We understand your desire for a way to dive deeper into the data your networks are generating and have thus released
Insights Reporting
. Insights Reporting combines the best features of our existing reports into a single reporting dashboard.
Insights Reporting, available on the
Reporting -> Insights
page, gives you visibility into network data that is being generated on your networks 24/7. Some of the benefits you will get from Insights include:
Ability to drill down network data to explore DNS traffic from specific users and computers
Ability to compare historical activity across all roaming computers and network sites
Clear visibility into your entire DNS footprint
All these and many more come in a simplified user interface that consolidates multiple reports in a single view.
To learn more about what we released on Insights, you can check out the following articles on our blog:
Redesigned Overview page provides immediate, intelligent data as soon as you login!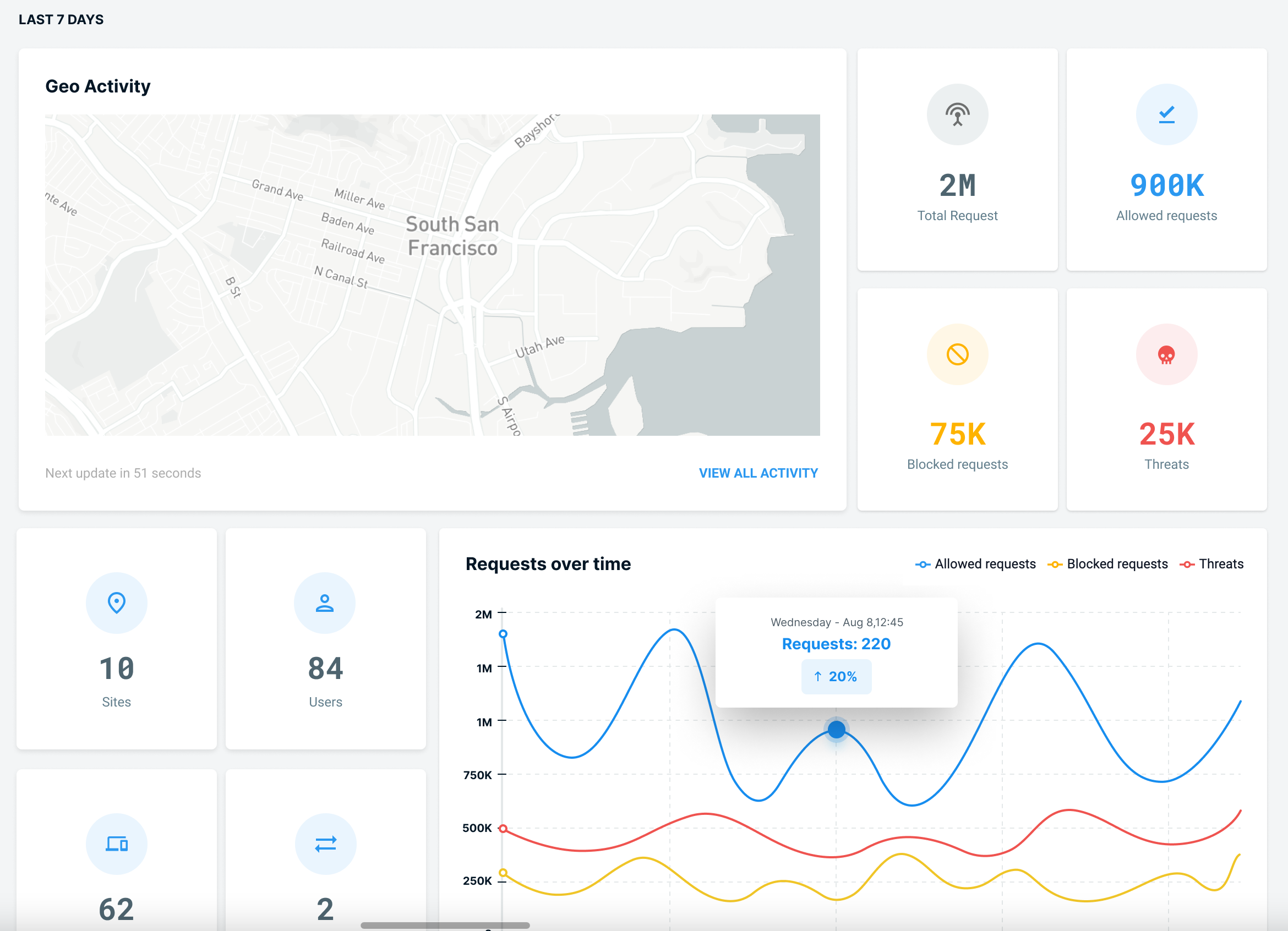 We want to make sure you're greeted with the most important information immediately after you login, so we swung into action and gave the Overview page a design overhaul to provide you with quick and useful data on how your sites are performing. Some of the new reporting features added to the Overview page include:
A list of top domains
Summary metrics for Allowed Requests, Block Requests, and Identified threats
Summary metrics for Sites, Users, Roaming Clients, and Sync tools.
Graphical views for Allowed Requests, Blocked Requests, and Identified threats data
A Geographic map for viewing location-based data
...and many more.
A new and improved product onboarding tour is now available to new users
On the Insights page, you can now hover on the "Top 3 active organizations" summary insights and click on any of the metrics to view the breakdown of each of the top 3 organizations.
On Windows Roaming Clients, you can now toggle the

VPN Improvements

feature on/off.
The user counts field on the trial signup page has been switched to a select dropdown with different user count options.
The following identified bugs have been fixed:
Broken

documentation

link on the Sync tools page
Threat data lines not showing and deselected on the time-series graph on the Insights report page
The site covers "close" icon on the "Geo Activity" map of the overview page covers the name of the site
Clicking on the charts on the Overview page does not navigate to the Insights reporting
Threats category selection using the Threats link does not persist to the next clicked graph
Organizations dropdown for selecting a particular organization does not disappear when you click anywhere on the current page