With this release, customers can now export query log data to be utilized by a Security Information and Event Management (
SIEM
) or other tool of their choice. Exporting DNSFilter data allows an organization to aggregate relevant data from multiple sources and then take action.
DNSFilter's Data Export supports Amazon S3 buckets and also Splunk. Many SIEMs are able to pull data from an S3 bucket enabling many tools to access the exported data from DNSFilter.
To configure this new option, user's navigate to:
Tools
>
Data Export
>
Configure Data Export

Data Export is DNSFilter's first feature add-on product. It is available in all packages for $0.25 per month per user and $1.25 per AP for Guest Wifi.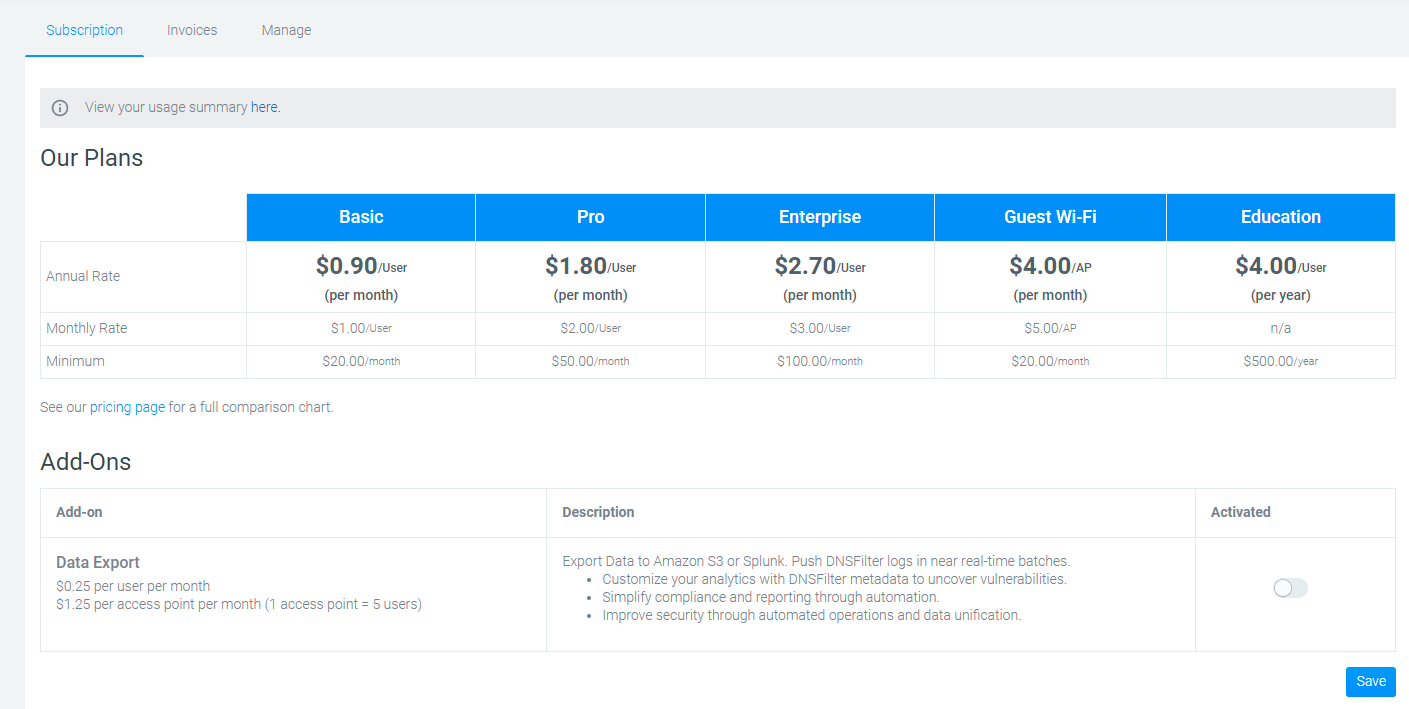 New time filters in Query Log, last 30 minutes to last 1 minute. Default is 30 minutes.
Integrations

page now includes quick links to administer the new Data Export feature and Single Sign-On (SSO).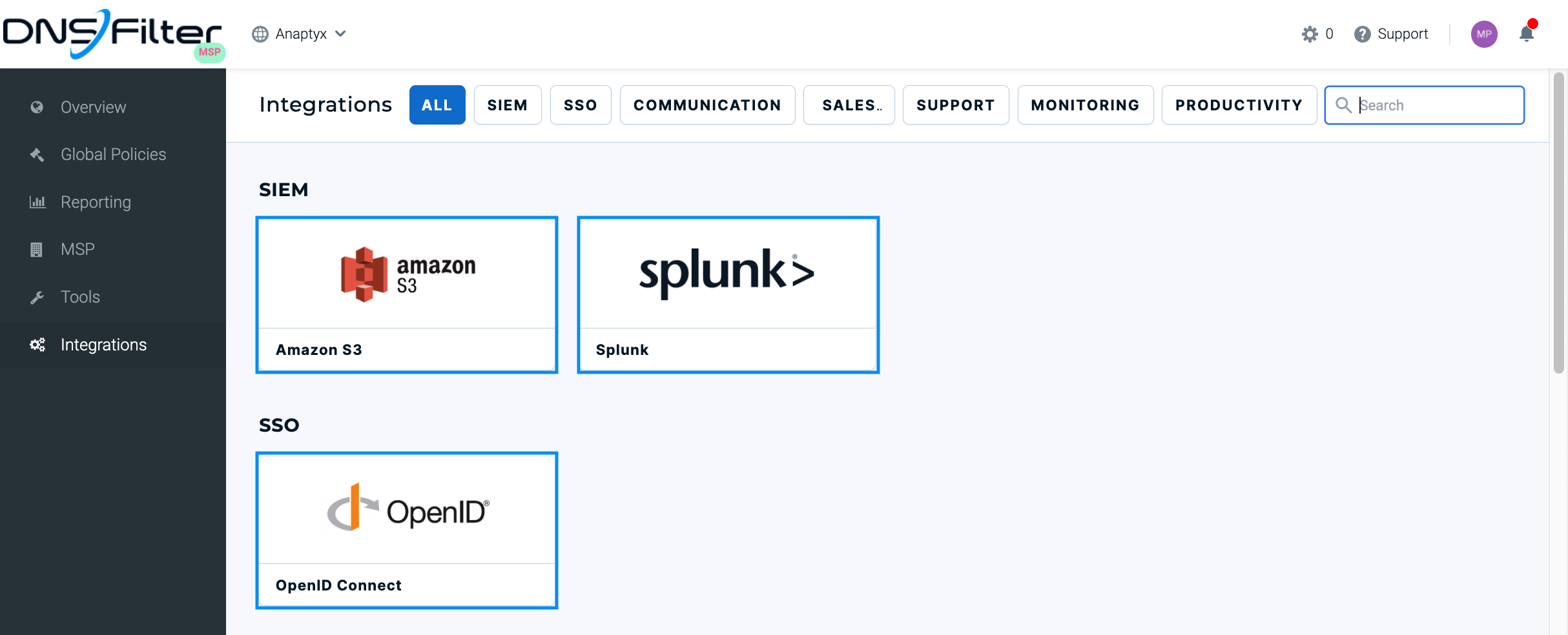 It's now simpler to leave Cisco Umbrella behind and onboard with DNSFilter. Our Allow/Block List bulk import feature now supports Umbrella's export format natively.
Adding an invalid or already used IP address now notifies the user of the issue.
Site column was not populated when managing Roaming Clients.

Category display for Block Requests on Insights now fixed.