A usage summary is now available on the billing page that displays your organization's estimated monthly user count and explains how the metric is calculated. The new data is meant to inform and assist with license count adjustments.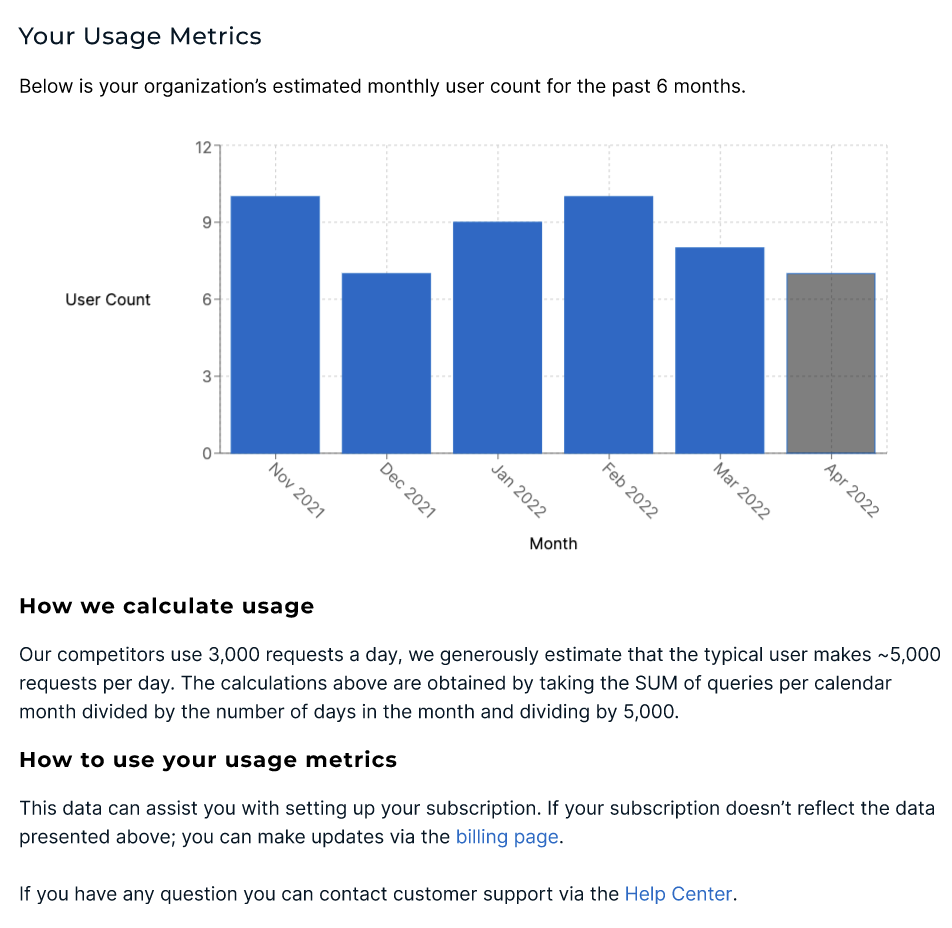 Long awaited and highly requested; the domain categories now appear on the block page. The feature works for threat categories, content categories, and extra categories like Advertising and Trackers. The behavior is consistent for standard, custom, and global block pages.
Text update to clarify how to proceed for the end user: "If you feel you've reached this page in error

or need to request access

, please click here to notify the network administrator."
Fixed Allow/Block List bug that allowed the same domain on both lists
Corrected a display bug on the IP/Hostname section of Deployments->Sites configuration