MSP Admins and Owners can now configure the weekly email for MSP sub-orgs.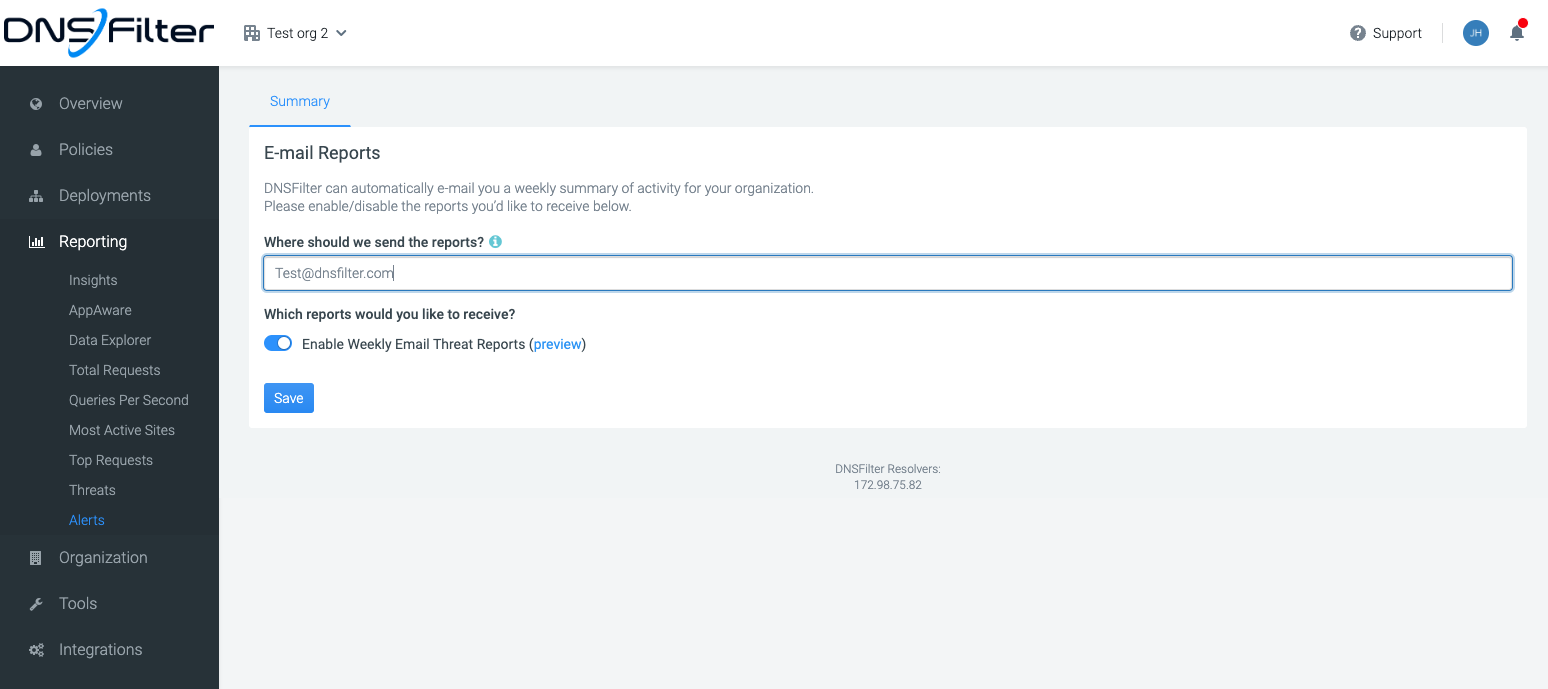 For S3 only - Added the ability to toggle the column headers on and off in data export.
Added new host field called Endpoint for Data Export configuration. This allows us to support additional S3-based systems (e.g. Backblaze).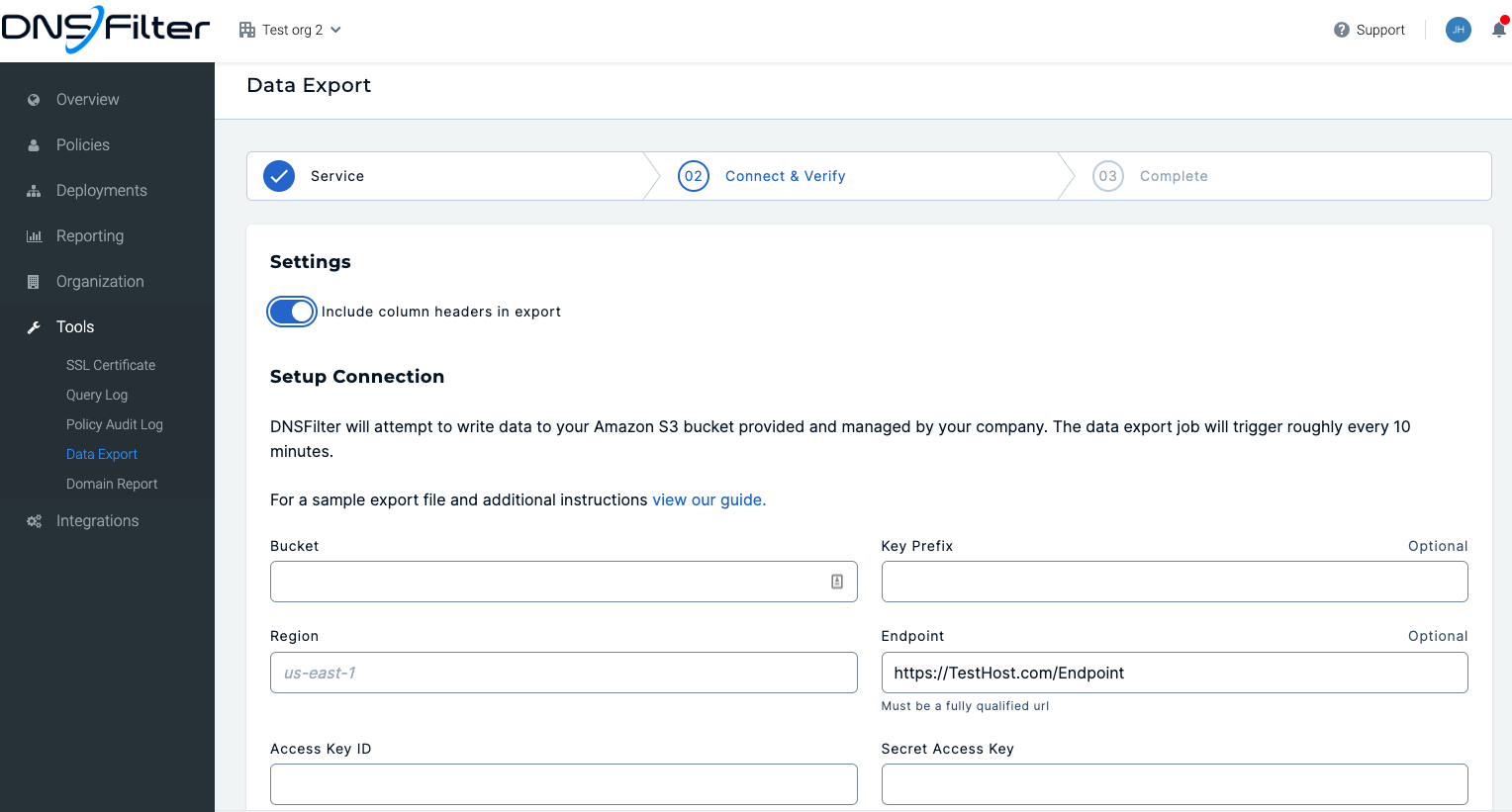 Fixed an issue that would cause the roaming client name to be shown in messages in Deployments → Roaming Clients when GDPR was enabled. This will now show as [GDPR Redacted].
Fixed an issue that was causing policies to not show as assigned with Deployments → Collections. Policies were being assigned, but not still showing as unassigned. This has been fixed to show which policies are assigned.
Fixed an issue that was causing Reporting → Insights to show incorrect data whenever 'Blocked' or 'Threats' was selected.
Fixed an issue that was causing the MSP sub-org name to not display on Scheduled Reports.